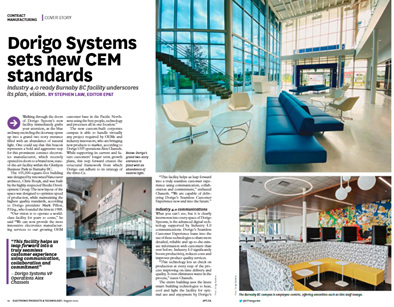 EP&T features how Dorigo Systems is setting new standards in Contract Manufacturing with its world-class facility and Seamless Customer Experience. Learn more about our journey on p. 10 of the magazine's digital edition. See photos of our new employee-centric...
read more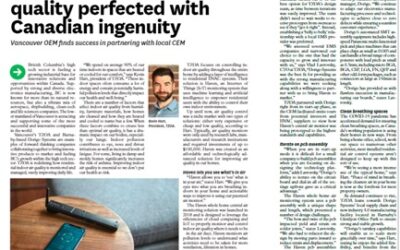 As featured in... Vancouver OEM finds success in partnering with local CEM British Columbia's high tech sector is fueling a growing industrial base for innovative solutions and opportunities within Canada. Supported by strong and diverse electronics manufacturing, BC...
read more
No Results Found
The page you requested could not be found. Try refining your search, or use the navigation above to locate the post.
The Dorigo team is here to answer your questions. Simply fill out our contact form and we will respond to your request, or call us at 604-294-4600.