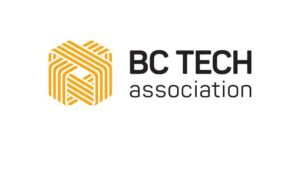 Recognizing its integral role in being part of something extraordinary since 1988.
Vancouver, BC, Canada – June 23, 2023 – Dorigo Systems, a world-class Electronics Manufacturing Services (EMS) company servicing OEMs throughout North America, is celebrating 35 years of EMS excellence. Established in 1988, Dorigo has been leading the way forward in the electrification of products, from automation technology, industrial control systems, sensor technology, wearable technologies, to consumer electronics. Dorigo Systems has developed the expertise and resources to seamlessly handle the entire production process ensuring their customers remain agile and responsive to market changes.
To commemorate this significant milestone, Dorigo Systems has invited industry leaders, key customers, and ecosystem partners from North America to a celebratory event held onsite at their 105,000 square foot manufacturing facility in Burnaby, BC. This celebration focuses on how Dorigo Systems is part of something extraordinary by highlighting Dorigo's accomplishments over the past 35 years and how its growth is intertwined with the electrification of the world. Speakers at the event include ecosystem partners from SFU Mechatronics, Kongsberg Mesotech, TTI, and MistyWest who are all collaborating with Dorigo to bring electronic products to life.
"Our 35th anniversary is a testament to the strong relationships we have built with our customers and the collaborative approach that we bring to every project," states Mark Pillon, P.Eng. and President. "We take pride in being part of something extraordinary and delivering innovative solutions that meet the unique needs of our customers. We owe our success to their trust and support as well as the commitment shown by Dorigo Systems' talented team to deliver exceptional customer satisfaction."
From concept to prototype to full production, Dorigo Systems' comprehensive electronics manufacturing services are evolving  while embracing Industry 4.0 connected communications. Dorigo is continually increasing quality and efficiency by leveraging digital strategies that meet the needs of medium-high complex printed board assemblies for low-medium volume customers.
"As we look to the future, we are committed to propelling our customers' success in a rapidly evolving market," says Brian Nguyen, P.Eng. and VP Operations. "Our key strengths are customer service, quality, engineering, supply chain, and production excellence. By touring our facility, participants can see for themselves how Dorigo Systems' unique combination of people, process and technology brings innovative products to market."
Dorigo Systems has always supported research with Simon Fraser University (SFU), University of British Columbia (UBC) and British Columbia Institute of Technology (BCIT). The celebratory event will give a glimpse into the research currently underway with SFU's Mechatronics department within the Faculty of Applied Sciences that focuses on the integration of these disciplines to research, design, develop, and test IoT and AI technologies towards achieving Industry 4.0.
Celebrate with Dorigo Systems by joining their LinkedIn community to learn about the latest electronics manufacturing advancements being made as part of something extraordinary.
See Dorigo Systems in action by viewing the video, Journey To Extraordinary.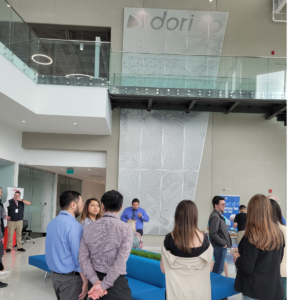 Guests eagerly await the start of the 35th anniversary celebration at Dorigo's world-class facility in Burnaby, BC, Canada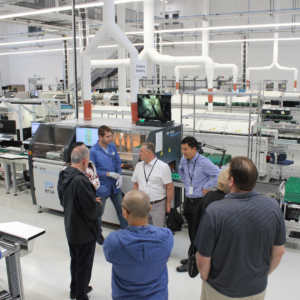 Event participants toured Dorigo's facility and were able to see three Panasonic SMT automation lines in action along with other advanced assembly equipment including this ERSA selective soldering machine.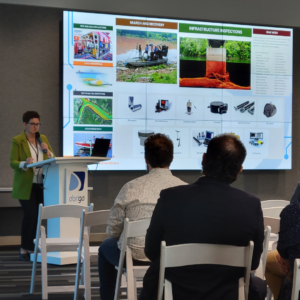 Kelly Smith, ASQ CMO/OE, QHSE Manager at Kongsberg Discovery (Kongsberg Mesotech), took to the stage and described how virtually every product they make has Dorigo electronics in them. Kongsberg Mesotech has been working with Dorigo for over 22 years. She stated, "Our customers are dreamers, and we couldn't bring their ideas to life without the latest technology that Dorigo Systems builds into every one of our products".

Dr. Edward Park, PhD, P.Eng. and Professor and Associate Dean, Simon Fraser University. describes how Dorigo Systems and SFU are collaborating together to train the next generation of engineers to embrace smart factories. He called Dorigo a beacon for innovation excellence.
###
#ElectronicsManufacturing #ContractManufacturing #PCBAssembly #BurnabyBC #35thAnniversary #Dorigo35 #PartOfSomethingExtraordinary
About Dorigo Systems Ltd
Dorigo Systems provides Electronics Manufacturing Service excellence using the latest Industry 4.0 connected technologies combined with the collaboration, communication and commitment of our dedicated team to deliver exceptional customer satisfaction. Since 1988, we have been one of North America's leading contract manufacturers serving some of the most innovative OEMs in the industry. Discover how Dorigo Systems is part of something extraordinary at dorigo.com or by calling 604-294-4600. Follow us on LinkedIn, Instagram and Twitter @DorigoSystems.