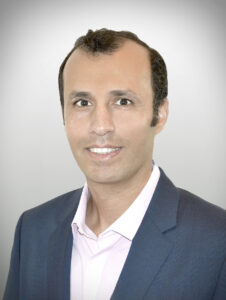 We recently read Canadian Manufacturing's article about how Kaizen philosophies help achieve peak efficiency. They define Kaizen as a business philosophy that is grounded in staying dynamic and implementing changes on an ongoing basis. The article speaks to how Kaizen can be used to continuously improve business operations and create safer working environments for employees.
We're a big supporter of Kaizen at Dorigo Systems and interviewed Omid Lashkari, Dorigo's Quality Manger, P.Eng., to best understand how Dorigo integrates Kaizen in our daily operations.
How is Dorigo Systems embracing the principles of Kaizen?
Dorigo provides in-house Kaizen training to all employees. Participation in these training sessions and implementing at least two Kaizen projects are key indicators that are used to evaluate employees during their performance reviews. We understand how important it is to take a team approach when looking for ways to implement constant improvement initiatives.
Why do you feel Kaizen is important?
We are driving towards delivering a Seamless Customer Experience which requires continual improvement in every aspect of the business, including quality, on-time delivery and customer service.
I believe that we can change the world with one act of kindness at a time. Dorigo is positively changing using one Kaizen event at a time.
Where is Kaizen driving Dorigo's quality initiatives? 
In the first few months of 2021, Kaizen initiatives have helped us to ramp up the productivity of one of our lines by at least 50% !
Kaizen initiatives on our Wave and Selective Soldering machines have reduced rejects and reworks on some products up to 30%, significantly improving DPPM and Cost of Quality values.