Dorigo Systems continues to expand their electronics manufacturing services throughout North America. As they evolve with the changes in the electronics manufacturing ecosystem, they know they are part of something extraordinary.  
We interviewed Taylor Wagemans, who is part of Dorigo's business development team and partner at HCW Sales LLC ("HCW"), to learn how being part of Dorigo's ecosystem is strategic to their growth.  
HCW is based in Washington state and helps connect U.S. manufacturers with key suppliers across North America. They represent Dorigo Systems' electronics manufacturing services to their diverse mix of clients. American companies seeking to find a source for custom prototype or production assemblies are ideal candidates for HCW provided solutions.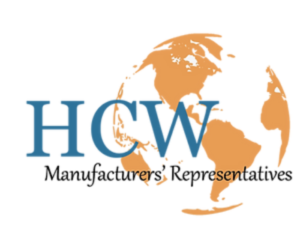 What is HCW's vision for 2023?
We're excited and optimistic for 2023! HCW has a solid forecast for the year, despite inflation and talks of a looming recession. Having strong and diverse partnerships that continue to evolve is critical to our company's growth.
Dorigo Systems is a company that we can stand behind due to the quality of their services. They are a trusted source for electronics manufacturing and they are exciting to work with on a diverse mix of projects. We particularly appreciate the expertise that Paul Vasvary, Dorigo's Business Development Manager, brings to our team. Being on the same page right from the start requires a strong collaborative effort and clear set of technical guidelines. Together with Paul, we're able to put our best foot forward to service our clients.
HCW is also continuing to grow with the recent addition of our brother, Michael Wagemans. Michael is enabling us to have increased capacity and hone in on our ability to identify new business opportunities in the Pacific Northwest.
Which industries are you most excited to work with in 2023?
The Electric Vehicle (EV) market is one where we have had good traction and success. There are a lot of start ups in the field and we see them in the Pacific Northwest, Arizona and California. HCW's services are a good fit for this market, especially as it pertains to electronics manufacturing.
We're also interested in working more with innovators and manufacturers in medicine and healthcare. The aging population is placing higher demands in this market and our team is here to help deliver the solutions that are being developed through our network of partner companies.
While we consider the EV and medical industries as growth markets, we certainly do not ignore opportunities or needs in other market sectors.  Diversification is a solid foundation for HCW and a great defense against market fluctuations and recessions. The combined experience of all our suppliers allows us to tap into a wide range of industries and offer tailored solutions.
What does Dorigo Systems represent in your growing ecosystem?
We appreciate Dorigo's effort to stand out from the competition through their branding and marketing. Dorigo is truly a "cool" company that we want to continue to be part of and help grow.
We love working with Dorigo because of how they launch projects. I have been a part of several new projects and have seen first-hand how Dorigo's project managers and supply chain experts communicate thoroughly and promptly with clients. They proactively offer alternative approaches in tough situations and solve problems.
We want more companies to experience the Dorigo difference. An initial first step is to take Dorigo's virtual tour and experience what it is like to step foot in this world-class manufacturing facility. It is truly one of a kind.
What makes HCW's network of suppliers stand out?
We work with a group of ISO-certified suppliers across North America who specialize in sheet metal fabrication, machined parts, castings, and electronics manufacturing. With our unique combination of capabilities, we can offer multiple solutions across different part categories.
Our business is relationship-driven, so we can also tap into an enormous network of industry experts our suppliers offer.  HCW is happy to be a one-stop shop or simply a resource of information for our customers.
What is it like working with a Canadian electronics manufacturing services company?
Many people don't realize Vancouver BC is closer to Seattle than Portland! I like bringing a new prospective customer's attention to Dorigo because the whole BC area is sort of off the radar for a lot of buyers.
If you drive three hours north of Seattle, you arrive at Dorigo's state-of-the-art electronics manufacturing facility. Dorigo has worked efficiently and effectively for several decades to manufacture and then export printed circuit board assemblies to the United States. All export activities align with the CUSMA/USMCA free trade agreement. This free trade agreement makes a Canadian electronics manufacturer, like Dorigo, much more seamless and accessible than an offshore supplier in Asia.
Working cross-border has not been a problem at all – Dorigo supports many U.S. accounts, and the border is essentially invisible to most of our customers.
Are you an American company seeking an electronics manufacturer? Reach out to Taylor Wagemans at HCW Sales LLC for an introduction to Dorigo Systems.