As you may know, Dorigo is preparing to move into our brand new, state-of-the-art, custom-built manufacturing facility in Glenlyon Business Park – where we will be able to provide our customers with a truly seamless manufacturing experience, from RFQ (request for qoute) to final delivery. Today we'd like to focus on just one aspect of the new building that will help us provide you greater speed, quality assurance, on-time-delivery and customer service than ever before – advanced digital technology! Read on for Business Process Optimization Manager Ming Wang's look at Dorigo Systems's journey into Industry 4.0.
What is Industry 4.0?
Over the past 250 years, several industrial revolutions transformed how manufacturers produced goods. In the 18th century, Industry 1.0 saw the rise of machines powered by water and steam. By the end of the 19th century, mass production based on electrification and assembly lines led to Industry 2.0. In the late 20th century, we saw Industry 3.0 rise as electronics and computers made increased automation possible. Industry 3.5 developed in parallel as internet connectivity and globalization led to an increase in production offshoring.
Today we are in the midst of another technical revolution – Industry 4.0 – which is characterized by digitization. Industy 4.0 encompasses technologies such as:
– Internet of Things: smart, digitally interconnected devices facilitating the communication and exchange of data through the Internet.
– Big Data and Analytics: Cutting-edge digital techniques examine large and varied data sets to uncover information that can help organizations make better decisions.
– Cloud Computing: The on-demand availability of computer system resources, especially data storage and computing power, without direct active management by the user.
– Digital Twins: A digital representation of a real-world product, machine, process, or system, that allows companies to better understand, analyze and optimize their processes through real-time simulation
Industry 4.0 is an exciting new chapter in human development, enabled by some pretty extraordinary technological advances.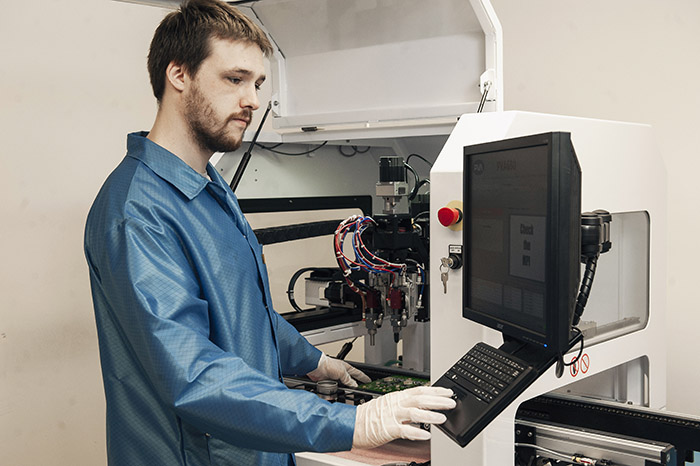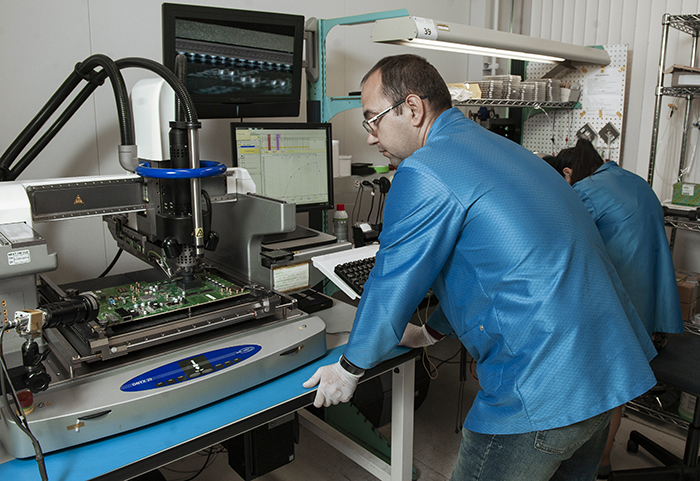 So why is Industry 4.0 important to Dorigo?
Industry 4.0 significantly boosts productivity, reduces costs and improves product quality services. Essentially, this technology allows us to check on production at every step of the process, therefore improving quality and on-time-delivery. It also helps reduce and even eliminate waste in the process.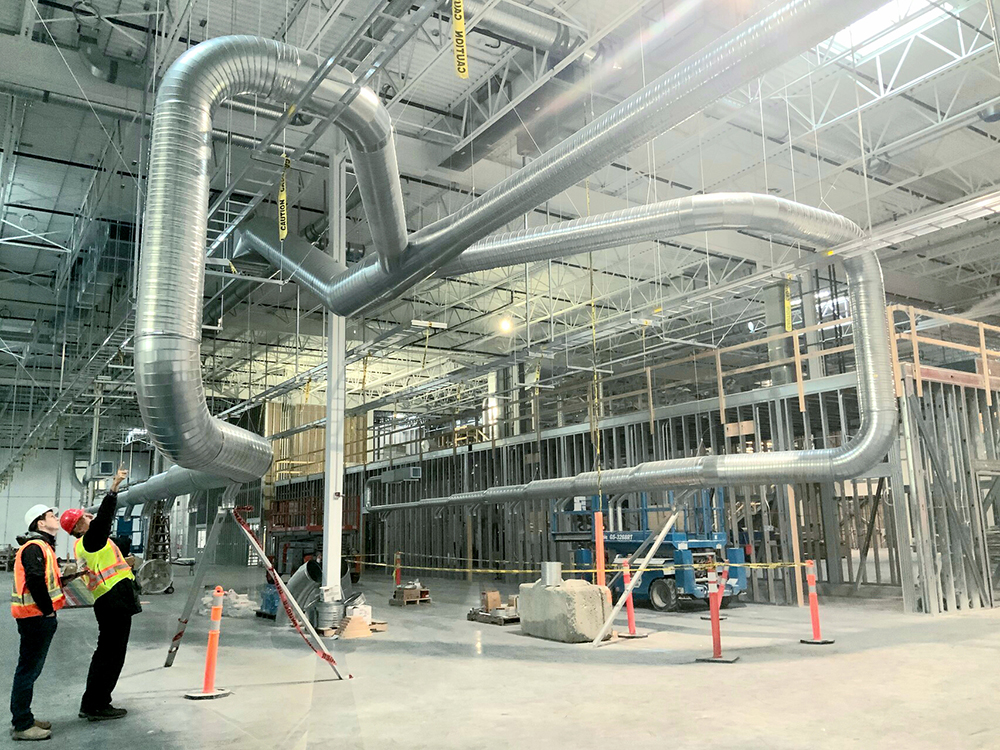 How does Dorigo at Glenlyon incorporate the tenets of Industry 4.0 to improve customer experience?
Dorigo's new facility boasts a first-class IT infrastructure in both the administrative offices and on the expansive production floor – a state-of-the-art audio system, abundant network connection points, and plentiful wall-mounted television monitors. The reason? Significantly quicker internal communications. Updated work instructions will be available at the touch of a button, and employees can track their progress against their goals in real-time, to better identify areas of possible improvement.
This custom-built infrastructure has been designed to support Dorigo's robust ERP and MES platforms, which will allow the company to attain even stronger on-time-delivery. The data collected will feed into a powerful Big Data and visual analysis tool, which will identify new opportunities to streamline production, improve manufacturing engineering services, and add further value for our customers. Moreover, the digitization of Dorigo's operations will allow us to make the leap to paperless production, thus reducing our environmental footprint and helping keep BC beautiful for years to come.
In a very real sense, improved communication – whether it be machine-to-machine, person-to-person, or some combination thereof – is at the heart of Industry 4.0. At the new Glenlyon facility, which embraces all that Industry 4.0 makes possible, Dorigo will be able to share more detailed, reliable and up-to-the-minute information with our customers than ever before. We can't wait to show you what Industry 4.0 manufacturing can do for you!